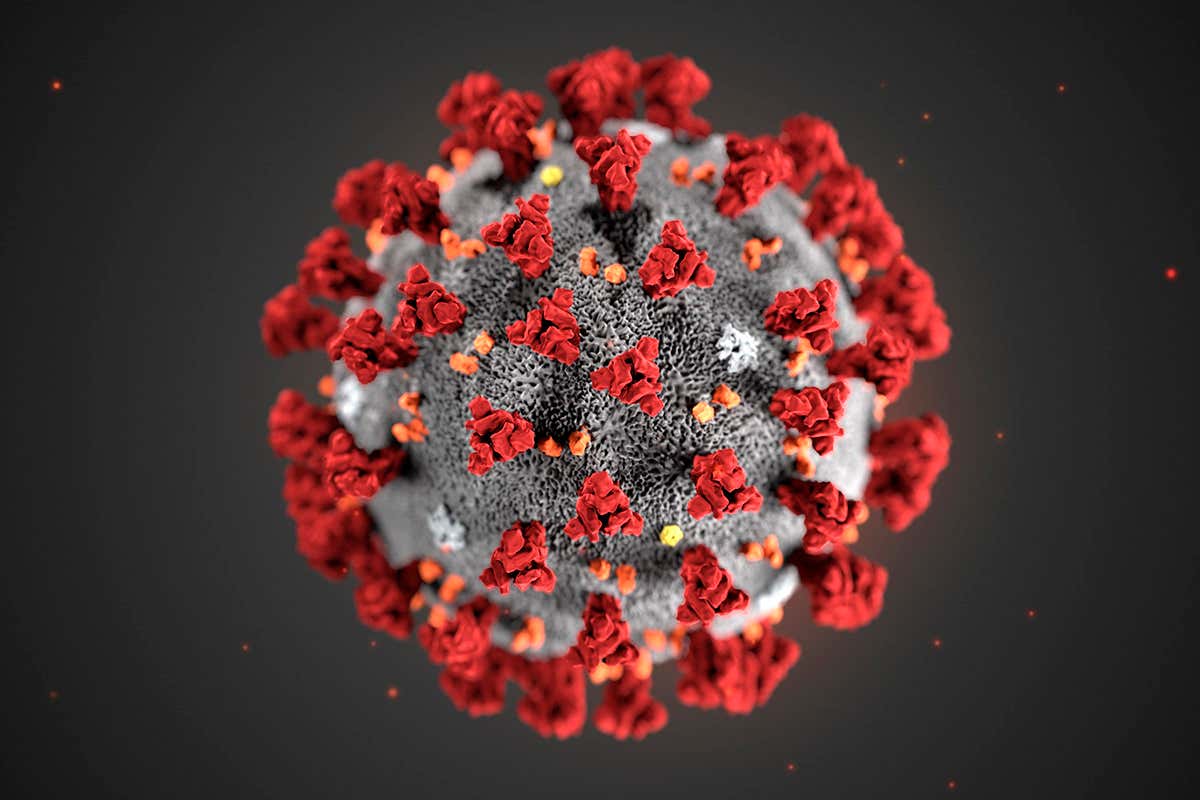 URGENT CARE
Are Chiropodists/Podiatrists considered "essential" services?
Yes. The Government of Ontario dictates which workplaces are considered "essential".  As of May 19, 2020, under section 38 of the "List of Essential Workplaces", regulated health professionals, such as Chiropodists/Podiatrists, qualify as "essential workplaces".
What patients can Chiropodists/Podiatrists treat and manage? What services are considered "essential"?
Currently, Directive #2 for Health Care Providers is still in place. The directive states that "All non-essential and elective services should be ceased or reduced to minimal levels… Allowable exceptions can be made for time sensitive circumstances to avert or avoid negative patient outcomes or to avert or avoid a situation that would have a direct impact on the safety of patients."
The College cannot provide an exhaustive list because it would risk being too restrictive or not able to deal with all exceptions. The College trusts that its Members will use their own individual professional clinical judgement to determine what defines "essential" care. Members should also consider the four principles (proportionality, minimizing harm to patients, equity and reciprocity) under Directive #2 when deciding whether to provide care.
Are there any consequences for not following the directive of CMOH and the Government of Ontario?
I work for a member and I am in direct contact with patients that do not require immediate attention.
I am being forced by my employer who is not a member of our College to continue to work. I am VERY concerned for my health and any potential consequences.
We cannot assist you regarding the potential consequences of your failure to comply with a directive from your employer other than to suggest you obtain legal advice from a lawyer who is knowledgeable in employment law.
What we do know is that If you continue to work in a business/practice which has been ordered to be closed for all but urgent care, you may be in violation of that law which may subject you to penalties and you will be committing professional misconduct and are subject to being disciplined by the College. It does not assist you to say that you are only an employee but this information, if not known to your employer, may assist in ensuring that the Ontario closure law is obeyed. We have to assume that every member is aware of the law and therefore at this point in time if a member's practice is still open for non-urgent care we would consider the action a deliberate violation of the law which could result in serious consequences, including an investigation, an interim suspension of the member's certificate of registration and an enhanced penalty at discipline.
What if my employer is a member of the College and directs me to continue to work?
If that is the case that employer member is also subject to the same consequences that you are. Furthermore, the College would see this conduct on the part of a member to be an aggravating factor in respect to any penalty imposed at discipline.
What about those of us that work in Family Health Teams or Hospitals?
COCOO can only instruct members of the College not employers such as FHTs. It is VERY wise to provide the College guidance to the employer in order that they can make decisions based on COCOO advice.
Can an employee refuse to work because of the coronavirus?
Yes, if the employee has reason to believe that the circumstances are a health and safety risk. Under the OHSA, an employee may refuse to work or do particular work where he or she has reason to believe that "the physical condition of the workplace or the part thereof in which he or she works or is to work is likely to endanger himself or herself.
Practical Tips:
Be proactive; identify and address the potential risks to employee health and safety (this would also be part of an employer's duty to maintain a safe workplace for employees under occupational health and safety legislation).
Clearly communicate the steps the company has implemented for the protection of employees; provide regular updates based on developments in circumstances and the guidance from public health officials."
Are members entitled to provide professional services to their patients via telephone and other electronic media.
The answer is YES with the caveat that you must ensure that the standards of practice of the profession are maintained including that you ensure that you are maintaining confidentiality about the communication of personal health information. Emails are not considered confidential unless appropriate measures have been taken to ensure that only the patient is able to retrieve/review the email.
I am self-isolated due to COVID-19 following advice given by the Ontario and Federal Government What are my professional responsibilities?
The College understands that this was a difficult decision to make, but if you meet the criteria for self-isolation set out by Public Health, the hospital system and the Ministry of Health, this is the right decision to make. Given the fact that you are unavailable to your patients, take reasonable steps to help make coverage arrangements for their ongoing care needs, where you can, (recognizing the stresses on the system) and help patients navigate the system and find the right care for them.
To the extent that you can, take advantage of virtual care options to provide care remotely even while in self-isolation where it would be appropriate in the circumstances to do so.
I am a practitioner in a private community based office and have run out of PPE and therefore have effectively closed my office. What are my responsibilities to my patients who may need essential care?
First: try implementing virtual care to provide that care directly and ensure they get the care they need.
Second: try coordinating with colleagues to provide coverage. This may include colleagues whose scope of practice is different than yours, but who are able to provide assistance.
Third: while pharmacists are also currently experiencing the pressure of delivering care during the pandemic, they may be able to assist in some instances, like extending of renewing prescriptions.
Finally: avoid as much as possible simply redirecting patients to the Emergency Department of your local hospital. Hospitals are also being overwhelmed and finding means for providing care in the community as much as possible helps the entire system respond to this public health emergency. Instead, do your best to help patients navigate the system to find the care they need while you're unavailable to them.
Can you give me a brief refresher on privacy issues regarding email and Skype or FaceTime conferencing with our patients? I've heard of some communicating with their patients in this manner and just want to make sure I am compliant and secure.
The College has taken  legal  advice but much of what you have asked is not legal in nature.
Legally/professionally members must ensure that all communications involving personal health information is confidential and limited to the patient and those with whom the patient has consented to share the information.  If the means of communication is done over a secure internet connection and the software uses encrypted connections, the communication should be private. It is our understanding that FaceTime and Skype are encrypted and therefore should be private.  We would suggest that emails not be used for communications involving personal health information as they are not private and there is no way to absolutely ensure that the information is only seen by the intended recipient
Suggested Signage for Members
The Chief Medical Office of Health of Ontario has directed ALL Regulated Health Professionals that ALL non-essential and elective services should be ceased or reduced to minimal levels, subject to allowable exceptions, until further notice.
We want to assure patients who attend our office during this period  that we are maintaining appropriate infection prevention and control procedures according to Public Health Ontario protocols.  We are also strongly advising our staff to follow the directions of the Government of Ontario regarding how to minimize the spread of the virus. It must be understood, however, that these are unprecedented times and despite screening all of our patients before they attend the office, it is impossible to give any assurances that the persons who do attend have not been exposed to the virus which could potentially put others at risk.
I have pairs of prescription custom foot orthoses (CMFO) that require dispensing. They are time sensitive both in terms of patient care, and from an insurance coverage perspective. It is also a significant source of revenue that many practitioners urgently require. Would it be possible to allow practitioners to dispense while following PPE protocol?
Members in private practice must first determine if their patient's situation is really ESSENTIAL. Treatment can ONLY be provided if the Government's legal directives are followed. Records must accurately disclose the basis upon which you determined that an essential situation existed, and that your office has conducted appropriate screening before and after seeing patient as per guidelines from the Ministry and Public Health. For more information, refer to the "Provision of Custom Prescription Foot Orthoses (PCFO) during COVID-19 Pandemic – Modified Advisory". 
Although the College is cognizant of the fiscal pressure members and the public are facing, this is NOT a reason for seeing the patient as essential.
I understand some members have built 'isolation rooms' in their clinic treatment room from plastic sheets to see patients during the COVID-19 crisis. Is this something I should consider doing in my office?
No, the addition of extra items such as plastic sheeting into clinic treatment rooms can increase the amount of surfaces that will need disinfecting between patients.  This does not meet current College IPAC standards of Practice or any advice provided by the College PHO, CDC or WHO   related to care of patients during the COVID 19 crisis.
FACE MASKS
Can I (the practitioner) reuse my medical mask?
Ideally, masks are to be discarded once removed, but if supplies are limited, these may be re-used if they are not visibly soiled, contaminated, wet or otherwise damaged. A single mask may be worn for an extended period (e.g., donned at the beginning of the clinic, and continued to be worn) as long as it is not visibly soiled, damp, damaged or difficult to breathe through. Masks are to be discarded at the end of the clinic.
The mask is to be donned when entering the clinic and removed when eating or leaving the clinic
If a mask is to be reused, it must be kept from being contaminated by storing it in a clean paper bag, or in a cleanable container with a lid. Paper bags are to be discarded after each use. Reusable containers are to be cleaned and disinfected after each use.
Bags and containers are to be labelled with the individual's name to prevent accidental misuse.
Do not store masks where they can become damaged or contaminated. Damage can impact the mask's effectiveness.
Change the mask when it is wet or soiled.
Change the mask when it is hard to breathe through.
Change the mask when it becomes contaminated
Do I need to use a N95 Respirator?
According to College IPAC Standards of Practice, the purpose of N95 respirators in the profession is for nail debridement in the absence of dust extraction or water spray. N95 respirators are used when an AGMP (Aerosol Generating Medical Procedure) is being performed on a probable or confirmed case of COVID-19. The procedures under our scope of practice are not considered AGMP. Medical N95 respirators do not have valves. If the N95 respirator has a valve, you must wear a procedure mask over top to ensure droplet control as the valve only filters inhalation, not exhalation.
Can I reprocess (autoclave) face masks?
The reprocessing of face masks documented applies to N95 respirators ONLY.  This is not recommended. Reprocessing would require testing the efficacy of the N95 after reprocessing and the proof of effectiveness of removing the pathogens from the respirators. Due to the scope of practice, this should not be required as the use of such respirators is limited because of the very specific use.
Do I need my patients to wear masks?
Use of mask /face covering by patients is a form of UNIVERSAL MASK USE. Masks coverings are used to protect others from the wearer's droplets in Patient MUST wear some form of face covering during their visit to members facilities. This is essential for droplet control originating from the patient, and therefore protection of the Member. Patients must be informed of this requirement at the time of procuring an appointment. The mask the patient wears is NOT required to be a medical/surgical mask. Examples could be as follows: homemade masks, scarves, bandanas, etc.
If the Members have enough supply of face masks, they can provide the patient with a single use face mask should they arrive for their appointment without one. If the patient is unable or the patient refuses to wear a mask it must be considered that the rationale for patient use of face coverings is for the Member's protection, it is well within the rights of the Practitioner to refuse or arrange alternate care of the patient in question.
Can I (the practitioner) wear another type of mask (e.g. Homemade)?
NO. The replacement of standard PPE with items produced with materials not having the necessary requirements (e.g. cotton cloth masks to replace medical masks or respirators) has not been proven to be effective and is not acceptable.
EYE PROTECTION
Do I have to wear eye/facial protection for each patient?
The use of eye protection and facial protection is required as part of droplet precautions. Types of eye protection / facial shields are as follows:
Disposable face shields, goggles, and visors (attached to surgical masks) that are disposed after each patient interaction is the optimal choice
Reusable goggles, safety glasses (trauma glasses) with extensions to cover the side of the eyes, face shields (must be designed to cover the side of the face and to below the chin) that are removed after each patient treatment and reprocessed is the second choice.
Extended use of disposable face shields, goggles, and visors (attached to surgical masks)
Alternative – local production of face shields (risk is suboptimal quality, including inadequate shape to ensure face protection)
How do I reprocess my eye/facial protection?
The reuse of eye protection without appropriate decontamination / sterilization is strongly discouraged.
Clean goggles, safety glasses, face shields with soap/detergent followed by disinfection using either sodium hypochlorite 0.1% (followed by rinsing with clean water) or 70% alcohol wipes
Goggles, safety glasses, face shields may be cleaned immediately after removal and hand hygiene is performed OR placed in a designated closed container for later cleaning and disinfection.
Ensure cleaning of eye protection takes place on a clean surface by disinfecting the surface before cleaning of eye protection
Appropriate contact time with disinfectant (e.g. 10 minutes when using sodium hypochlorite 0.1%) should be adhered to before reuse of goggles, safety glasses, face shields.
After cleaning and disinfection, they must be stored in a clean area to avoid recontamination.
What precautions should I consider when removing the eye/facial protection?
Follow safe procedure for removal of goggles, safety glasses, face shields to prevent contamination of eyes.
Use of the same goggles, safety glasses, face shields by a health care worker between a patient with COVID-19 and a patient who does not have COVID-19 is not recommended due to the risk of transmission to another patient who would be susceptible to COVID-19
Remove, reprocess, and replace if goggles, safety glasses, face shields are contaminated by splash of chemicals, infectious substances, or body fluids
Remove, reprocess, and replace If goggles, safety glasses, face shields obstruct health care worker safety or visibility of health care environment or become loose
What are the potential risks of extended use of eye/facial protection?
The removal, storage, re-donning, and reuse of the same, potentially contaminated PPE items without adequate reprocessing is one of the principal sources of risk to health care workers.

13

Extended use of goggles, safety glasses, face shields may increase the discomfort and fatigue of health care workers
Skin tissue damage may occur to face with prolonged use
GOWNS
Do I, the practitioner, have to wear an isolation gown to treat ALL patients?
NO. Triple screening identifies COVID-19 negative patients. Use of universal masking and hand hygiene by patients will help to reduce the need for isolation gowns in potentially asymptomatic/pre-symptomatic patients. Use of environmental, structural and process controls along with disinfection protocols is also essential. However, you must utilise gown when contact precautions and individual risk assessment requires it.
Do I need to wear an isolation gown to perform a surgical procedure?
YES. The College IPAC Standards of Practice requires use of a gown.
If I do not have any isolation gowns, what are appropriate alternatives if I deem a patient care requires CONTACT precautions?
There are NO recommended alternatives at present approved by PHO. It is strongly recommended Members do NOT treat such patients if you do not have the appropriate PPE (i.e. isolation gown)
Can I wear a lab coat as an additional precaution over my clinical attire?
YES, HOWEVER clinical and laboratory coats or jackets are not a substitute for gowns where a gown is indicated. A lab coat is not considered a PPE but a form of clinical attire. It must be changed if soiled A lab coat cannot be used in place of an isolation gown for contact precautions.
I would like to wear a gown as a precaution. Can I wear the same gown between patients?
YES. The same gown may be worn between patients who have been screened and determination made that contact precautions are not required. This gown must be changed if soiled or damaged. HOWEVER, if upon screening it is determined that contact precautions are indicated for a patient, a gown required is required and should be disposed of immediately after providing care or reprocessed as per the guidelines below if of the reusable variety.
Can I make my own or use a home-made gown as a form of PPE?
NO. A home-made gown is not a form of PPE. Isolation gowns are deemed medical devices and as such all medical gowns are Class I medical devices. Class I devices must be manufactured by companies that hold a Medical Device Establishment Licence (MDEL).
What should I do with my 'clinical attire' when travelling to and from my clinic?
It is strongly recommended that clinical attire should ONLY be worn within the clinic setting. Members should change into their clinic attire when arriving and removing it prior to leaving the clinic. Clinical attire should be changed laundered daily unless soiled or contaminated in which case it should be changed at that time.
How do I launder reusable gowns and lab coats and clinical attire properly?
CDC
WHO
WHO

Soaps and detergent
Hot water of at least 160F (71C) for a minimum of 25 minutes
Chlorine bleach
Mild acid during the last rinse cycle

Machine wash with warm water (60-90C)
Laundry detergent

Soak in hot water and soap
Stir with a stick
Soak with 0.05% chlorine for approximately 30 minutes
Rinse with clean water
Let dry in sunlight
Advisory Relating to COVID-19 and the Provision of Chiropody/Podiatry Care in Long Term Care Facilities (LTCF's)
June 16,2020 – If a Member is required to provide care at a LTCF, the Member must communicate directly with the administration of the LTCF prior to the visit to establish and ensure that all the LTCF protocols are in place including the requisite screening (of Member and resident), and that the Member has all required PPE or ensures that the facility will provide the required PPE.
Members should be fully aware of all the implications and responsibilities of providing care in long term care facilities and the potential risks associated with the transmission of COVID-19. Members must be fully aware of all policies for individual LTCF's as well as directives from Public Health Ontario, the Ministry of Health (MOH) the Chief Medical Officer of Ontario and relevant Standards of Practice of the College of Chiropodists.
Resources
Public Services Health and Safety Association, Health and Safety Guidance during COVID-19 for Long Term Care https://www.pshsa.ca/resources/health-and-safety-guidance-during-covid-19-for-long-term-ca
Ministry of Health, COVID-19 Screening Tool for Long-Term Care Homes and Retirement Homes, Version 2 – April 24, 2020
Ministry of Health, COVID-19 Outbreak Guidance for Long-Term Care Homes (LTCH), Version 2 – April 15, 2020: http://www.health.gov.on.ca/en/pro/programs/publichealth/coronavirus/docs/LTCH_outbreak_guidance.pdf
Public Health Ontario, COVID-19: Infection Prevention and Control Checklist for Long-Term Care and Retirement Homes: https://www.publichealthontario.ca/-/media/documents/ncov/ipac/covid-19-ipack-checklist-ltcrh.pdf
Ministry of Health, COVID-19 Guidance: Home and Community Care Providers, Version 4 – May 4, 2020: http://www.health.gov.on.ca/en/pro/programs/publichealth/coronavirus/docs/2019_home_community_care_guidance.pdf
Ministry of Health – Ministry of Long-Term Care: COVID-19 Guidance for the Health Sector: http://www.health.gov.on.ca/en/pro/programs/publichealth/coronavirus/2019_guidance.aspx
Advisory Relating to COVID-19 and the Provision of In-home Chiropody/Podiatry Care
May 10, 2020 – COCOO strongly advises that members do not currently provide in-home care for patients. Members should be fully aware of all the implications and responsibilities of providing in-home care and the potential risks associated with the transmission of COVID-19. In addition, members must be fully aware of all policy directives relating to COVID-19 from Public Health Ontario, the Ministry of Health (MOH) the Chief Medical Officer of Ontario (CMOH) and relevant Standards of Practice of the College of Chiropodists.
Can I provide a house call treatment for a patient?
Given the current environment and CMOH directives, it is strongly advised that Members avoid entering a patient's home.
Can I provide a house call treatment for a patient if I, the practitioner, considered the care essential?
If a Member is required to provide urgent treatment in a home setting, the following protocols must be adhered to:
Ensure active screening is conducted. All patients should be screened by telephone before appointments are scheduled and staff should ask about any other person (i.e. visitor or family member) who will be in the home during the appointment and where appropriate, screen this person too
If possible, book a time when other support workers will not be there to limit the number of people within the home to maintain physical distancing
Use appropriate controls when visiting the home. Please refer to the Ontario Ministry of Health Home and Community Care Guidance for direction on use of routine practices with additional precautions (contact and droplet) when providing care for patients suspected or confirmed to have Covid-19. This includes hand hygiene and wearing personal protective equipment (PPE) including gloves, gown, surgical/procedure mask, and eye protection. An N95 respirator is required for all aerosol generating medical procedures
Proper donning and doffing of PPE is required
Limit movement and touching of surfaces within the home
In addition to the cleaning of the treatment area, attention should be given to other frequently touched surfaces that the member may contact when travelling to  and attending the home visit (steering wheels, door handles, handrails, touch screens, and elevator buttons etc.) Hand hygiene is paramount throughout as is avoiding touching your face. 
Resources
Public Services Health and Safety Association, Health and Safety Guidance during COVID-19 for Long Term Care: https://www.pshsa.ca/resources/health-and-safety-guidance-during-covid-19-for-long-term-ca
Ministry of Health, COVID-19 Screening Tool for Long-Term Care Homes and Retirement Homes, Version 2 – April 24, 2020
Ministry of Health, COVID-19 Outbreak Guidance for Long-Term Care Homes (LTCH), Version 2 – April 15, 2020: http://www.health.gov.on.ca/en/pro/programs/publichealth/coronavirus/docs/LTCH_outbreak_guidance.pdf
Public Health Ontario, COVID-19: Infection Prevention and Control Checklist for Long-Term Care and Retirement Homes: https://www.publichealthontario.ca/-/media/documents/ncov/ipac/covid-19-ipack-checklist-ltcrh.pdf
Ministry of Health, COVID-19 Guidance: Home and Community Care Providers, Version 4 – May 4, 2020: http://www.health.gov.on.ca/en/pro/programs/publichealth/coronavirus/docs/2019_home_community_care_guidance.pdf
Ministry of Health – Ministry of Long Term Care: COVID-19 Guidance for the Health Sector: http://www.health.gov.on.ca/en/pro/programs/publichealth/coronavirus/2019_guidance.aspx